Blogcast - listen to the audio version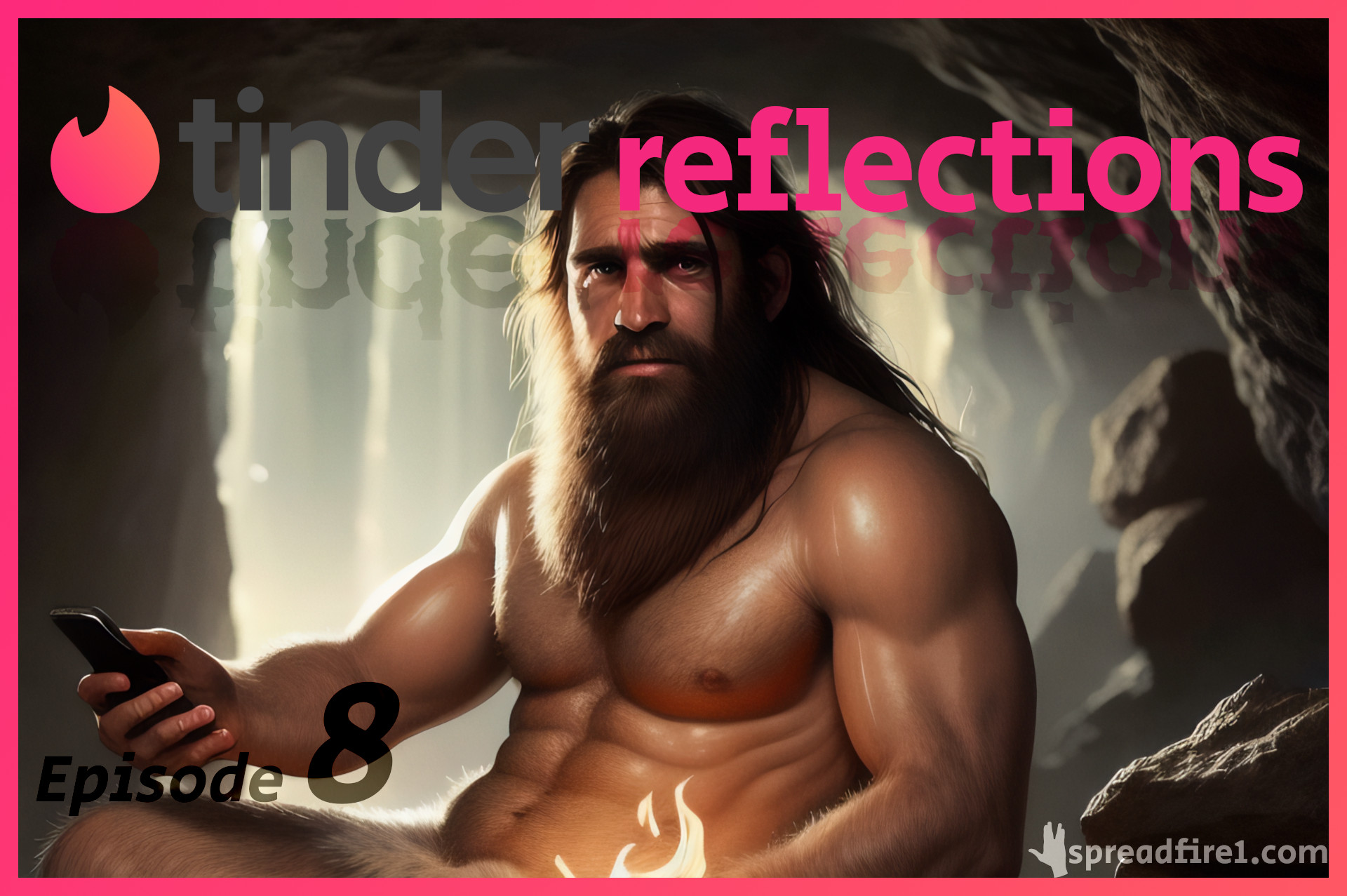 Tinder is a tool
Everyone can use it how they want. To find friends, a hiking partner, casual sex, hookups, short-term or long-term dating, a lifetime partner, the love of your life. And we can let potential matches know what we want, and what we don't, upfront. So far, so good.
Still, Tinder, as well as other dating platforms, has a bad reputation. Sometimes by disappointed users. Often by outsiders with a superficial, prejudicial view without real knowledge or experience. This reminds me of the general phenomenon in humans, to mistrust and to be scared of what we don't know. Like when people are more racist and xenophobic in areas where they are not exposed to a diverse variety of fellow human beings, and vice versa. Makes sense, considering evolutionary history, with small tribes fighting other small tribes. We're not fighting for survival anymore, though. At least not in first-world countries. But society and technology have moved too fast for good old biology to catch up.
Back to the topic at hand. I don't go out much. So Tinder and similar online dating platforms are a great way for me to meet new people. I met two of my former girlfriends there, as well as many other great people. Reading my previous articles, where I shared more negative experiences, you might not think that highly of Tinder as a tool, or of my opinion thereof. But quite the opposite is the case, it's not bad at all. Yes, it has many flaws, like everything manmade, and even more so when its purpose is to make money. Its algorithm can be frustrating, conditioning us to addictive behavior without ever reaching our desired goal.
That being said, I like the concept itself. Its practicality. In the supermarket, as in most everyday real-life situations, we don't know who is single, who is available, who is interested, and what other key parameters match our expectations and preferences. Swipe right, match, chat, meet up, find out. Sounds much simpler to me.
Plus it can be an awkward situation. The inhibition threshold of going up to a stranger and talking to them out of the blue is much higher in real life than online. This usually leads to naturally selected coupling, which Tinder somewhat circumvents nowadays. The shy guy can get with the supermodel. Loud boisterous types no longer have the monopoly on getting to know girls. At least in theory.
Alternatives
Additionally, it's worth noting that Tinder's success has led to the proliferation of similar dating apps, each with their own unique features and target audience. For example, Bumble, which was created by a former Tinder employee, differentiates itself by only allowing women to initiate conversations with matches. This feature aims to address the issue of unwanted messages and harassment that women often experience on dating apps. OkCupid, on the other hand, has a more in-depth personality questionnaire that is used to match users based on compatibility. These apps demonstrate that while Tinder may have popularized the "swipe" feature, there are still many other ways to approach online dating.
Culture Danger
Another important aspect to consider is the role of technology in dating and relationships. With the rise of dating apps, it's easier than ever to connect with people, but it's also easy to become overwhelmed by the abundance of options. This can lead to a phenomenon known as "dating app fatigue" where users become jaded and lose interest in using the app. It's also worth noting that these apps often rely on superficial characteristics such as looks and a brief bio to make a match, which can lead to disappointment when users meet in person. In this way, it can be said that while dating apps like Tinder make it easier to connect with people, they also contribute to a culture of superficiality and instant gratification.
In summary, Tinder is still just a tool
An imperfect yet powerful tool. A means to help us achieve our goals. Not more and not less.
Overall, while Tinder and other dating apps have revolutionized the way we connect with others, it's important to remember that they are just tools, and it's up to us as individuals to use them in a way that aligns with our goals and values.
Don't fall into the trap of blaming Tinder, or any other tool you use, for your misfortune or bad experiences. Be aware of the instrument's capabilities and limitations, so you avoid disappointment by actively and consciously working around them. You are the architect of your own fortune.
Share this - spread the fire!