Blogcast - listen to the audio version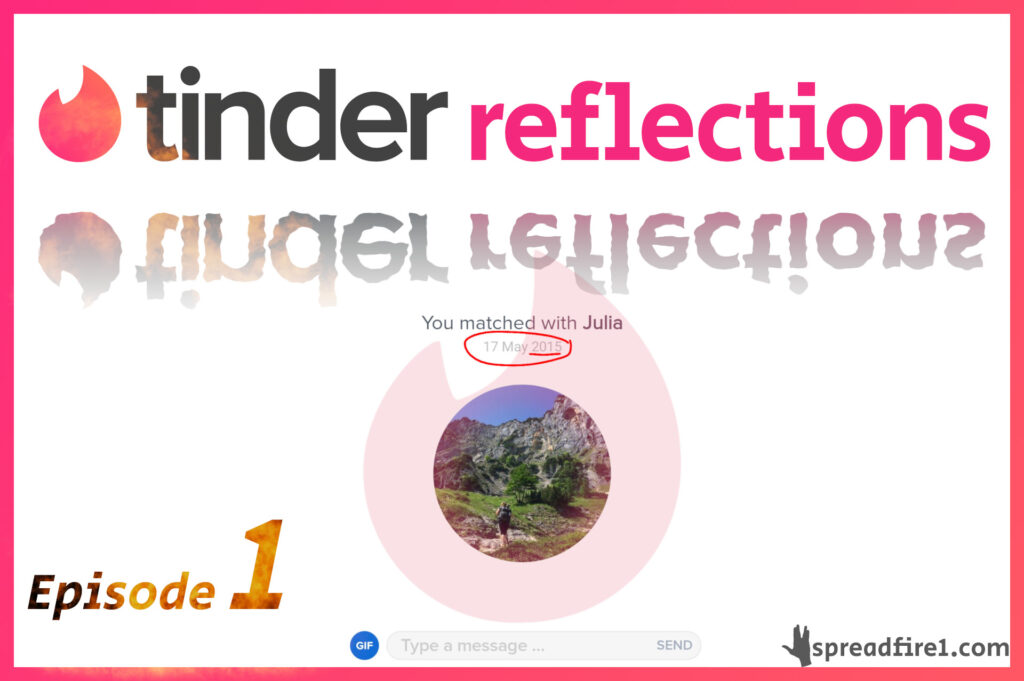 Eight years is a long time. Relatively speaking. Seemingly enough time for Julia to leave her home, fall in love abroad, and return home again together with her partner.
I don't know who Julia is. Everything I know about her is from her Tinder profile. She's 34 years old and lives 53 kilometers away. We matched eight years ago, on the seventeenth of May in 2015. Neither of us ever engaged any further past the initial mutual match. Swipe right and forget. According to her pictures, she likes hiking in the mountains, oceanside vacations, laughing mouth wide-open followed by a second black and white shot by the same photographer, probably moments after laughter, in a thoughtful pose.
This superficial look into the life of a stranger is topped off with a sticker collage hinting at Julia's political left-leaning, progressive tendencies. "Female phallus rising sun", and "There are more lesbians than you think", among others. I'll restrain from making any more assumptions, I feel guilty enough already. So why is she still using the dating platform? To look for new people who can show her around, her profile text says. To show her what changed during her absence from this neck of the woods, her former and newfound home.
I asked ChatGPT to round out my short essay
Here's what the A.I. said:
But why do I care about all of this? Why am I thinking about Julia and her eight-year-old Tinder profile? Maybe it's because eight years is a long time. It's enough time for someone to change and grow, to experience new things and form new perspectives. It's also enough time for me to wonder about the paths not taken and the opportunities missed. Julia's profile serves as a reminder that life is constantly in flux and that we never know what the future holds. It's a reminder to not take anything for granted and to always be open to new experiences and people. It's a reminder that love is worth taking risks for, and that it can transcend any distance or obstacle. And maybe, just maybe, it's also a reminder to message that girl who caught my eye eight years ago, before it's too late.

chat.openai.com
---
This is the start of my new series, Tinder Reflections. Subscribe to my newsletter to get notified when I release the next episode.
Podcast format:
Or follow me on the social media platform of your choice.
Share this - spread the fire!